This feature allows you to retrospectively review different actions performed on your account or campaign settings within a specified time range.

In the current version, this feature supports following entities:
Campaigns

Offers

Landers

Affiliate Networks

Traffic Sources

and following actions:
Creating

Changing

Archiving

Restoring

You can access 'Event log' from 'User profile' drop-down menu or from your account settings, under the 'Event log' tab.

To select the events you want to view, first you need to specify:
which user actions you want to display

(*)



what actions you want to have presented

what entity types

and within what time range

*
applies to Multi-User accounts  - more information about our Multi-User management tool you'll find in this article:
link
Note: By default all above values are set to 'All' and 'time range' is set to 'Today'

There are two ways to display details of the particular event:
by double clicking on it

by highlighting the event and clicking on the   

button



There are 4 main actions reported in 'Event log':
Creation
All, newly created entities will have action status 'Create' in the 'Event log' and all old values will be presented as a dash.
2.     Changing
If there has been any change made within the particular entity, then it will be reported with action status "Change' in the 'Event log'.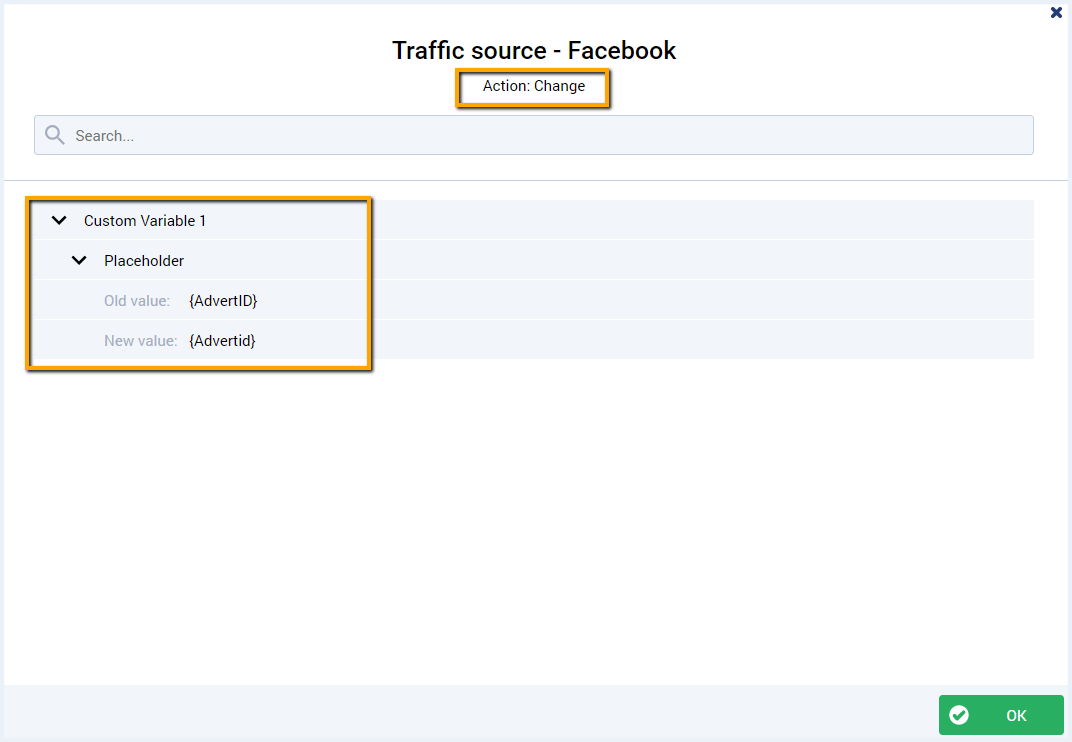 In this case, 'Event log' will display the 'Old value', from which the entity has been changed to 'New value'.
3.     Archiving and Restoring
If some entity was archived or restored, it will be reported with action status respectively 'Archive' or 'Restore'.
No further information will be provided in the popup window.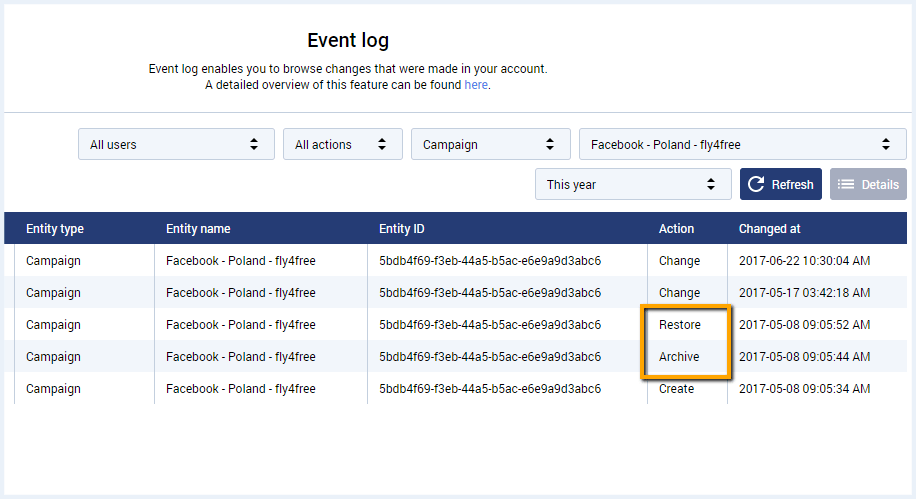 All event details are, by default collapsed, so to see additional information you need to click on the arrow sign:
Below you'll find the list of reported actions for each entity:
Need assistance? Contact our support team here.