FAQ: What qualifies as an "event"?
Simply put, events are specific user statistics recorded for an active Voluum campaign.
This can be an impression, visit, click or conversion.

Note: Impressions can be recorded but are not currently included within billed events.


A visit is registered when a user arrives on your landing page or offer.

A click is registered when a user clicks on the CTA (call to action) button placed on a landing page, and is then redirected to an offer

A conversion is any successful action that is relayed from an offer


Note: If the direct linking option is enabled (i.e. no landing page), when a user clicks on an ad/banner/creative, they are redirected (directly) to the offer. This event is counted as a visit. For example: 100,000 visits, 50,000 clicks and 10,000 conversions = 160,000 events.
You can see an events overview via the Subsscritpions tab in your Voluum panel's settings.

In the Current billing statistics field, you can find information on the number of Free Zeropark, billed, total, included, remaining and overage events.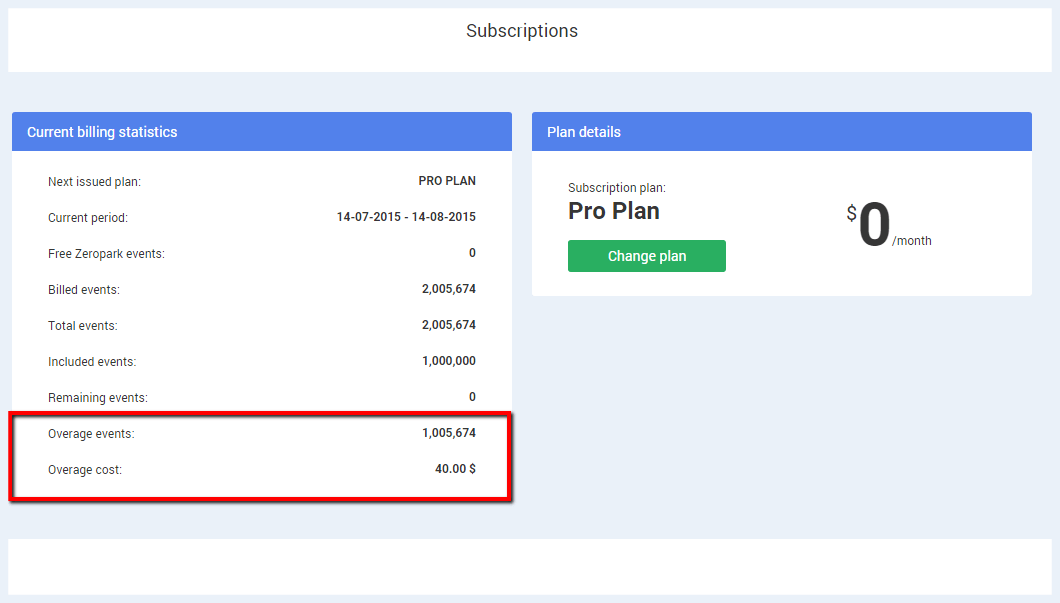 More information on the overage events rates per plan can be found here.